COMMON AILMENTS HELPED BY ACUPUNCTURE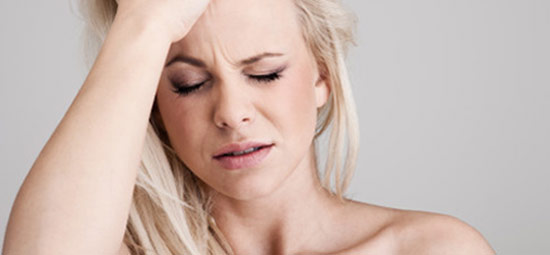 Most of us at some point in our lives we will experience episodes of ill health or stress related conditions. For many, these episodes may become prolonged and, in some cases, last a lifetime.
Acupuncture can help in both dealing with the problem and as a preventative method to promote long-term health. Just some of the common ailments treated by acupuncture are outlined below.
MIGRAINES AND SPASMODIC TENSION HEADACHES
Many trials on the use of acupuncture for migraine support its effectiveness as better than no treatment or basic care in the management of migraine. The trials also support acupuncture as at least as effective as prophylactic drug therapy but without the unpleasant side effects.
The British Acupuncture Council (BAcC) did a review of evidence in 2015 for the use of acupuncture for migraines and spasmodic headaches. It concluded that acupuncture has a significant therapeutic effect on symptoms such as pain and frequency in migraine attacks.
The BAcC found that acupuncture often helped over 80% of patients.
As with migraines, there is evidence that acupuncture can also help with tension headaches.
IRRITABLE BOWEL SYNDROME (IBS)
Irritable bowel syndrome (IBS) a digestive disorder and symptoms can vary from cramping, bloating, diarrhoea and/or constipation, which can come in bouts. IBS can be triggered by stress, after eating certain foods, and by irregular eating habits. The cause is unknown. It commonly starts between the ages of 20 to 30 and mostly affects women. This condition can disrupt people's lives to the extent they begin to suffer stress, anxiety and even depression.
Acupuncture works well in regulating bowel movements, easing bloating and discomfort, as well as dealing with any additional symptoms such as stress, anxiety or depression.
STRESS
Stress-related conditions affect around 500,000 people in the UK every year, which often leads to illness. Other factors that contribute to stress maybe pregnancy, alcohol, divorce, moving house, death in family or unemployment.
Symptoms of stress can vary from person to person such as insomnia, panic attacks, anger, frustration and lethargy.
Acupuncture can help with both the physical and psychological causes of stress and may help the patient feel relaxed and better able to cope with the problems of every day life.
DO YOU EXPERIENCE ANY OF THE FOLLOWING?
Allergies
Anxiety
Bell's Palsy
Chemotherapy Side Effects
Constipation/Diarrhoea
Cough/Bronchitis
Depression
Dermatitis
Diabetes
Earache
Eczema
Fatigue/Tiredness
Hayfever
Headaches & Migraines
Insomnia
Irritable Bowel Syndrome (IBS)
Meniere Disease
Nausea/Vomiting
Palpitations
Post Viral Fatigue
Rhinitis
Sinusitis
Stress/Tension
Trigeminal Neuralgia
Ulcerative Colitis
Urinary Tract Infection
If you have a condition that is not listed here, and would like to know if acupuncture may help please get in touch.